PROFESSIONAL MEDICAL LASERS AND AESTHETIC DEVICES IN ESTONIA, LATVIA, LITHUANIA AND FINLAND
WE PROVIDE WIDE SPECTRUM OF PROFESSIONAL LASER EQUIPMENT FOR:
Endospheres Therapy EOS
Device stimulates the dermal receptors, reducing inflammation and therefore pain; stimulates vascularization, restoring the microcirculation; drains deeply, eliminating toxic liquids; reshapes and smoothes the tissue thanks to the oscillatory action of the spheres; relaxes and tones the muscles. More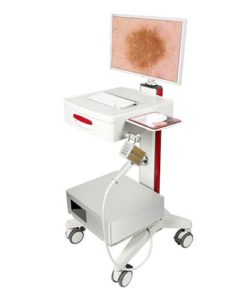 FotoFinder dermoscope vexia
Elegant, robust and flexible – the system for epiluminescence microscopy and video documentation More
Ultra Vera
Better Rejuvenation Effect
than Laser and RF
Laser: Shallow depth(0.3mm) energy penetration
RF: 43℃. Not enough to reach to collagen layer
HIFU: Deep energy penetration More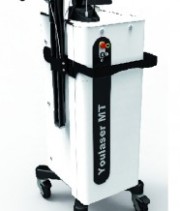 YouLaser MT
CO2 10600nm + GaAs 1540nm – Unic technology combines two wavelengths for fractional Ablative and NON Ablative treatments. More

Electric Beauty Bed
Upmarket 3-section chair specially designed to reach high positions. Equipped with 3 motors that control height, backrest and seat inclination. More
Call us by phone (+372) 5555 2960
or send a request and we will contact you!
[contact-form-7 404 "Not Found"]
TECHNICAL SERVICE –
qualified engineers in Estonia, Latvia, Lithuania. Quick reaction time.
COMPETITIVE PRICE
POLICY –
flexible prices, leasing options for companies.
QUALITY EQUIPMENT –
best lasers with highest european quality. We sell only certified equipment, which has EU and FDA certificates!

MARKETING SUPPORT –
we will provide your business with client brochures, roll-up's, poster's, texsts and videos for the website.
EDUCATION –
we provide training from international laser experts and info support from practicing doctors.
WARRANTY –
we provide warranty conditions under EU legislation.
Call us by phone (+372) 5555 2960
or send a request and we will contact you!
[contact-form-7 404 "Not Found"]
Baltic Lasers
Raua 36-05
Tallinn 10152
Estonia
Telefon: (+372) 5555 2960
E-mail: info (at) baltic – lasers . eu