TermoSalud
Medical & Aesthetic
Technology for your beauty & health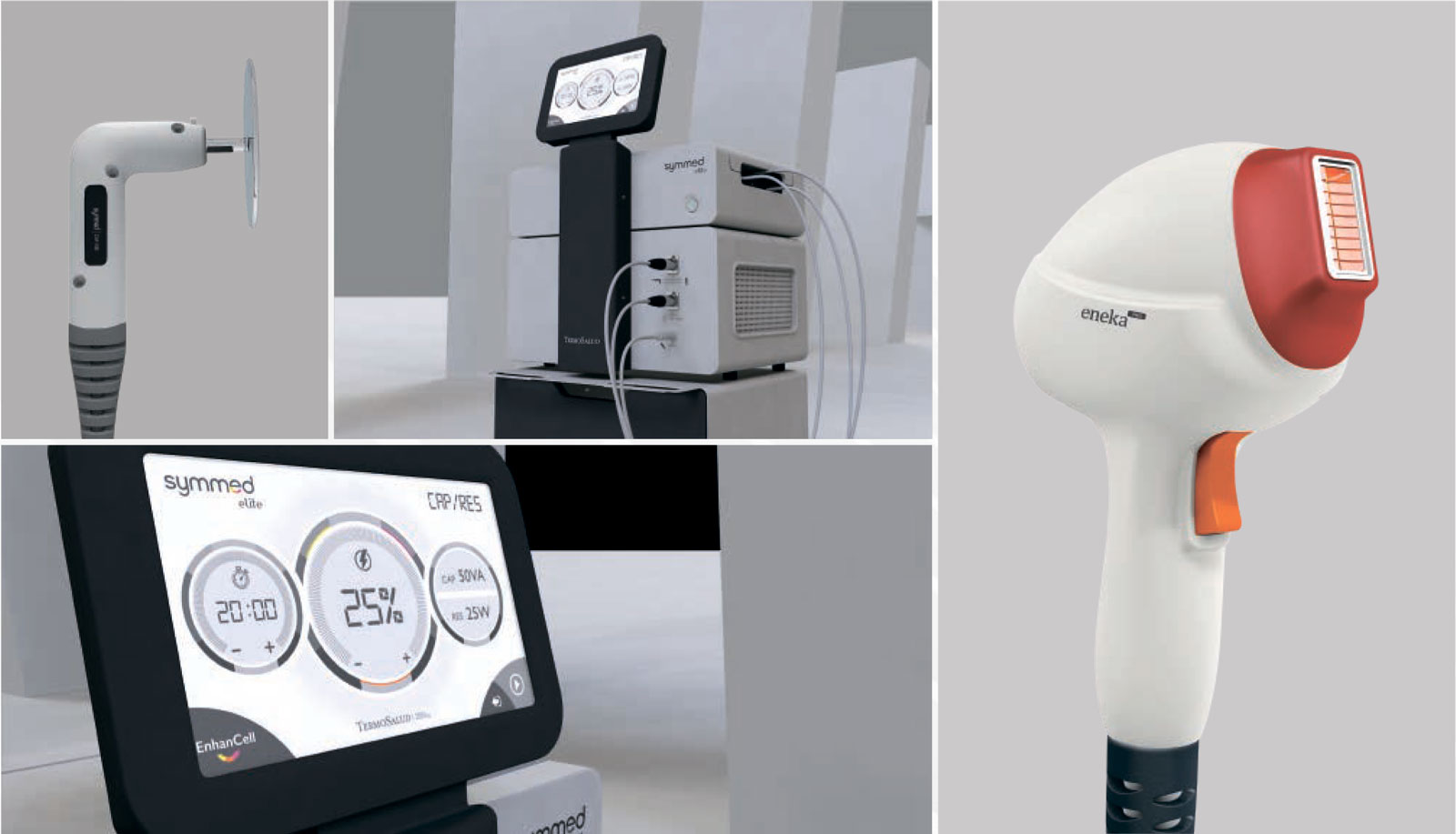 At TERMOSALUD, we are experts in the development and manufacture of advanced technologies of high clinical efficacy for the aesthetic and medical-aesthetic sector.
Our extensive experience of more than 35 years linked to innovation, allows us to offer clients and professionals the most effective, safe and profitable technological solutions and treatments on the market.
We develop 100% of our production in our central facilities in Spain.
VISION
The objective is to grow exponentially worldwide in order to continue to offer our network of customers and their network of clients, innovative solutions that improve their quality of life and wellbeing.
MISSION
Termosalud is made up of a professional team of people who strive every day to excellence and maximum quality in all the innovative products and production processes we develop.
Termosalud offers efficient and versatile technological solutions that adapt to the demands of a continuously evolving sector.
Our equipments offer a wide range of medical and aesthetic treatments that meet and adapt to the needs of professionals and the expectations of our clients.
Eneka Pro
Diode laser platform
Effective+profitable+versatile
Diode laser platform with a power of up to 5000 W, which allows the use of different wavelengths in the same equipment to guarantee the best results in body and facial hair removal (including residual hair).
Up to 1200 light beams per shot ensure coverage of the entire treatment area.
Intuitive software with optional free adjustment of parameters (pulse, frequency, fluence).
Chiller Technology
Equipment cooling system.
Works for hours with no waiting time.
Contact Cooling Shapphire Tip System
Epidermal cooling system
Working frequency up to 4 Hz and high fluences.
IDEAL FOR ALL SKIN AND HAIR PHOTOTYPES.
FDHR
Fast Dynamic Hair Removal
It operates with maximum speed intervals, up to 10 Hz, and low fluence that allow
hair removal by gradual heating of the follicle.
IDEAL FOR HIGH PHOTOTYPES, HIGH HAIR DENSITY AND LOW PAIN THRESHOLD.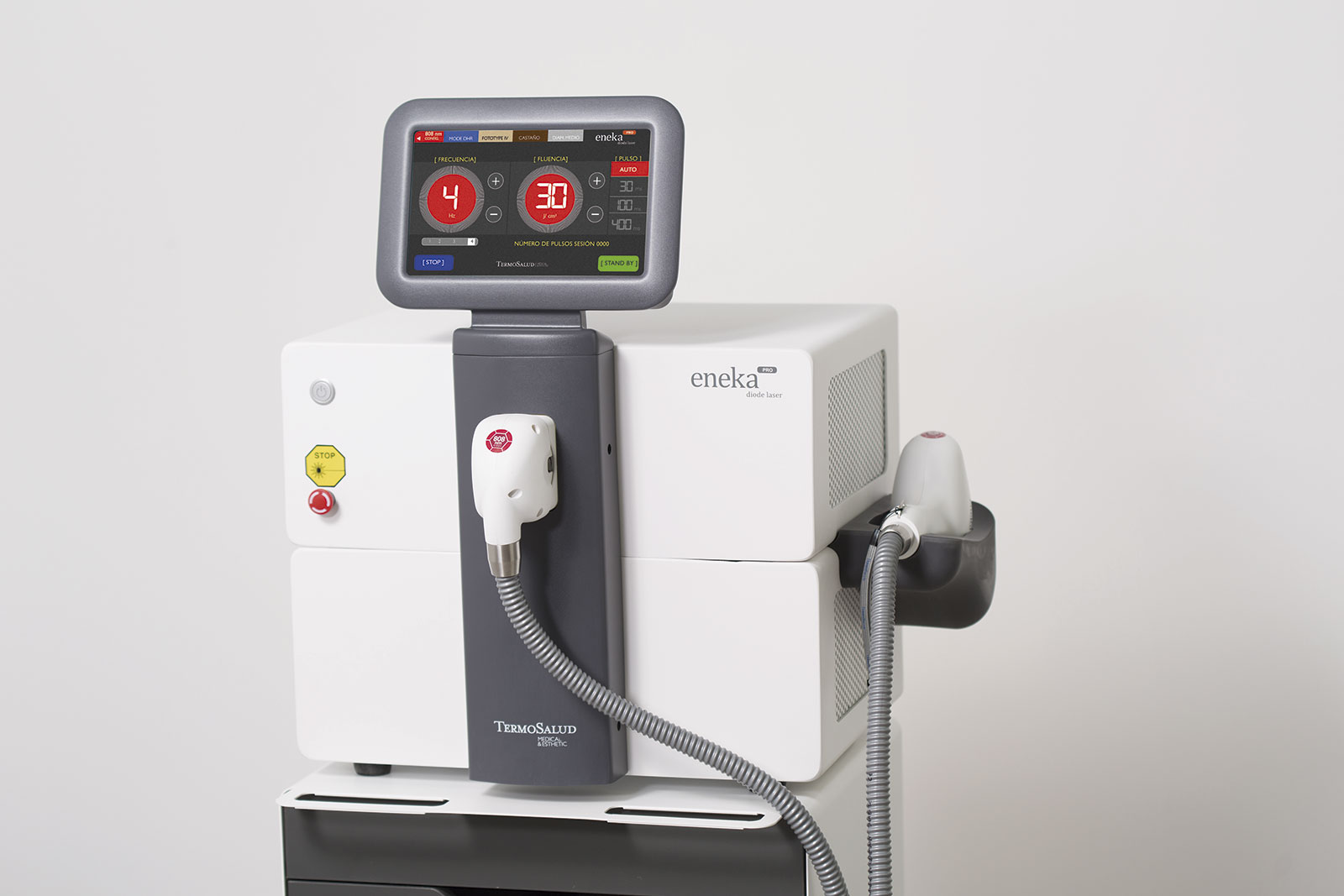 Zionic
Rollactiv RF
Deep active rotational massage
The deep rotational active massage system (MARP) and the 200 W monopolar resistive radiofrequency make up the patented ZIONIC system. An exclusive technological synergy to obtain the most demanding results in body contouring treatments.
• Reproducibility and accuracy of parameters.
• Parameter display modes in real time and at the end of treatment.
Innovative patented technology
Fast and lasting clinical results
SMART BLEND® Specialised cosmetic formulation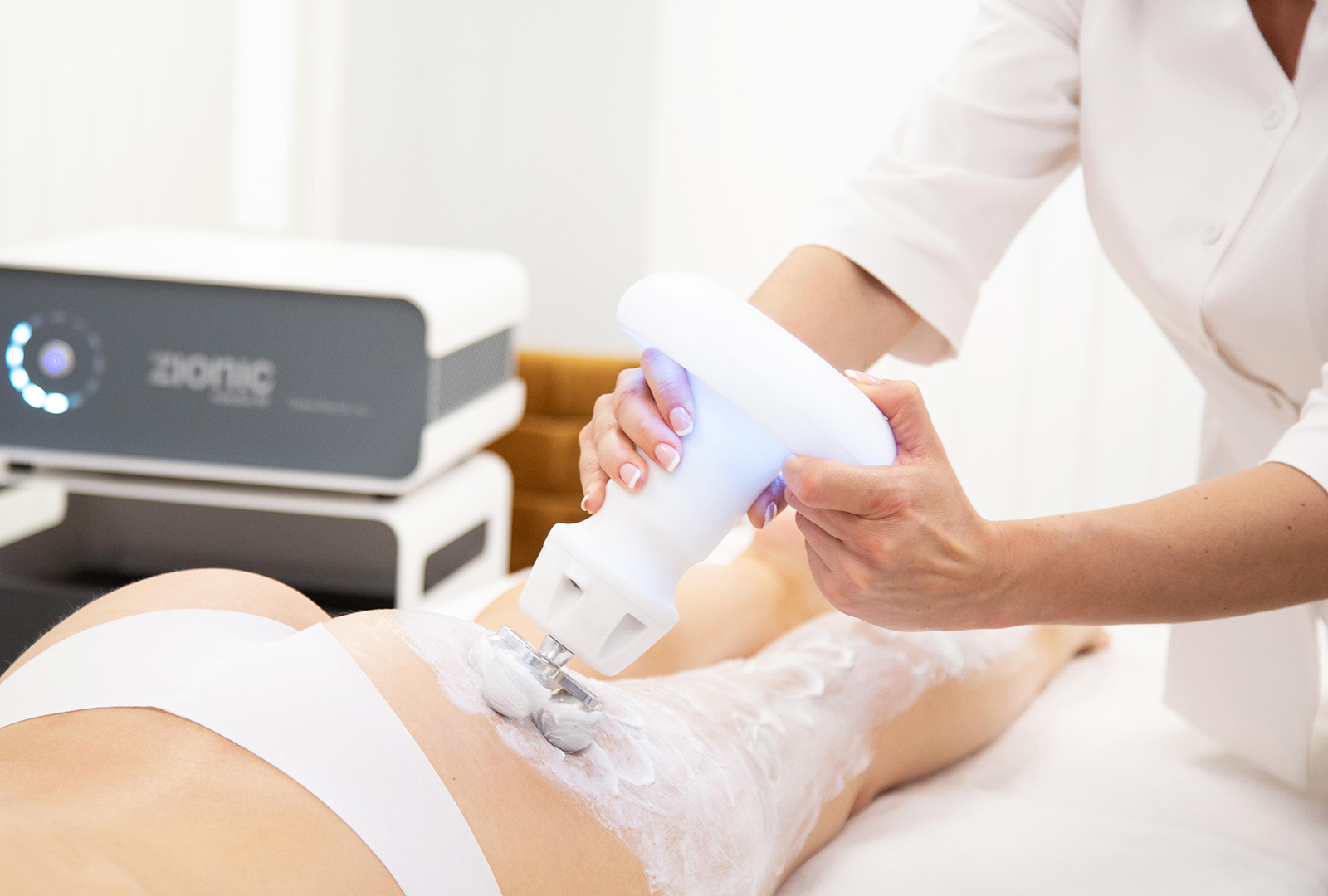 Criocuum
Cryiliporeduction
Body contouring with cooling technology
Medical Cryolipolysis Platform. Permanent, non-invasive removal of localised fat tissue. Thanks to the ergonomic design of its handpieces and its suction system that facilitates the application of the treatment in the selected areas, CRIOCUUM guarantees long-lasting and visible clinical results from the first session.
7 HANDPIECES carefully designed to adapt to the different areas of the body.
With double plate and 360º architectures to guarantee the best coupling in all areas and types of fat.
Adaptable and servo-regulated SUCTION SYSTEM.
Guarantees smooth and stable coupling throughout the treatment and minimises the risk of side effects.
Chiller Technology
Equipment cooling system.
Works for hours without waiting time
Maximum thermal stability
Stable, powerful and precise cooling
Chiller Technology
Handfree System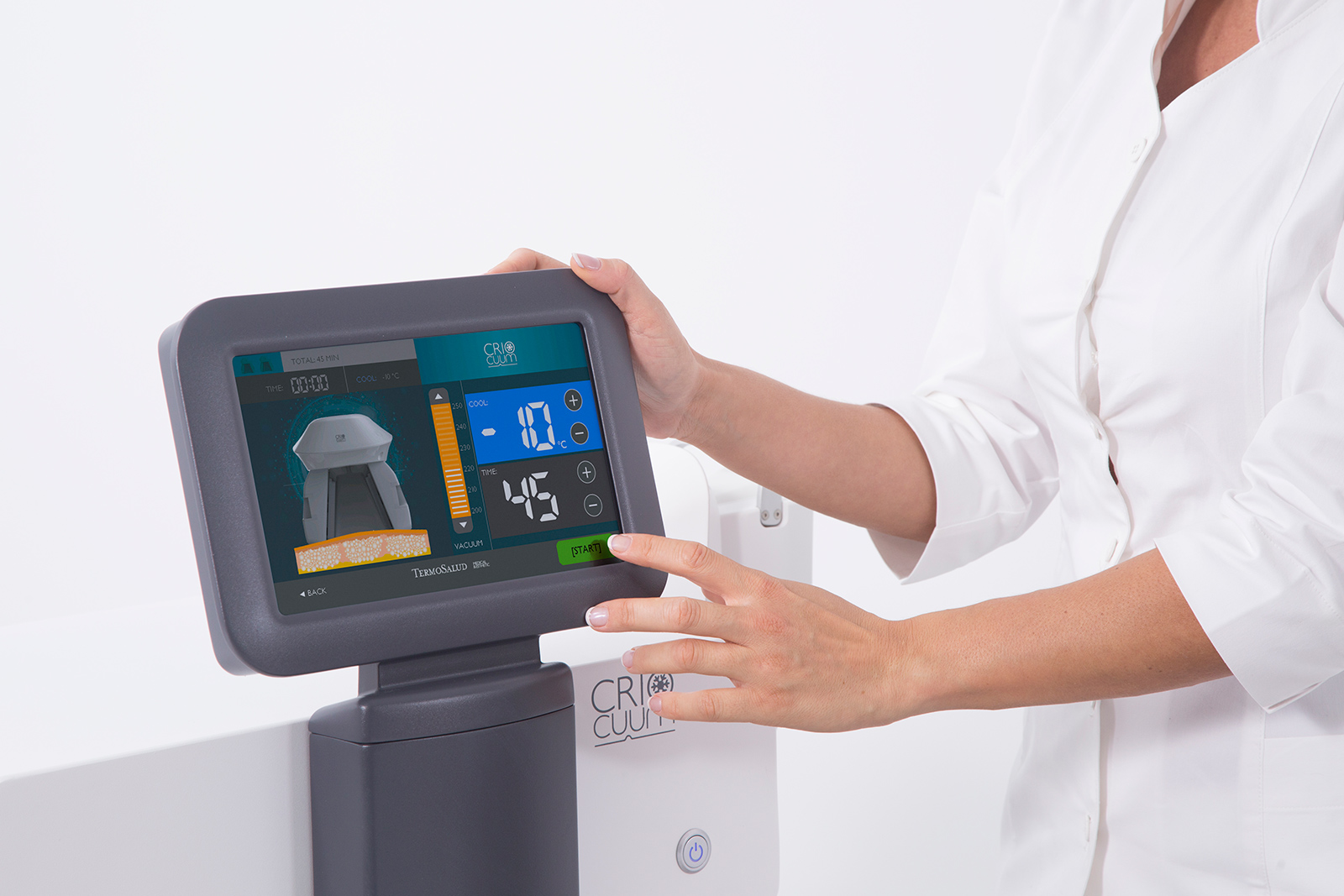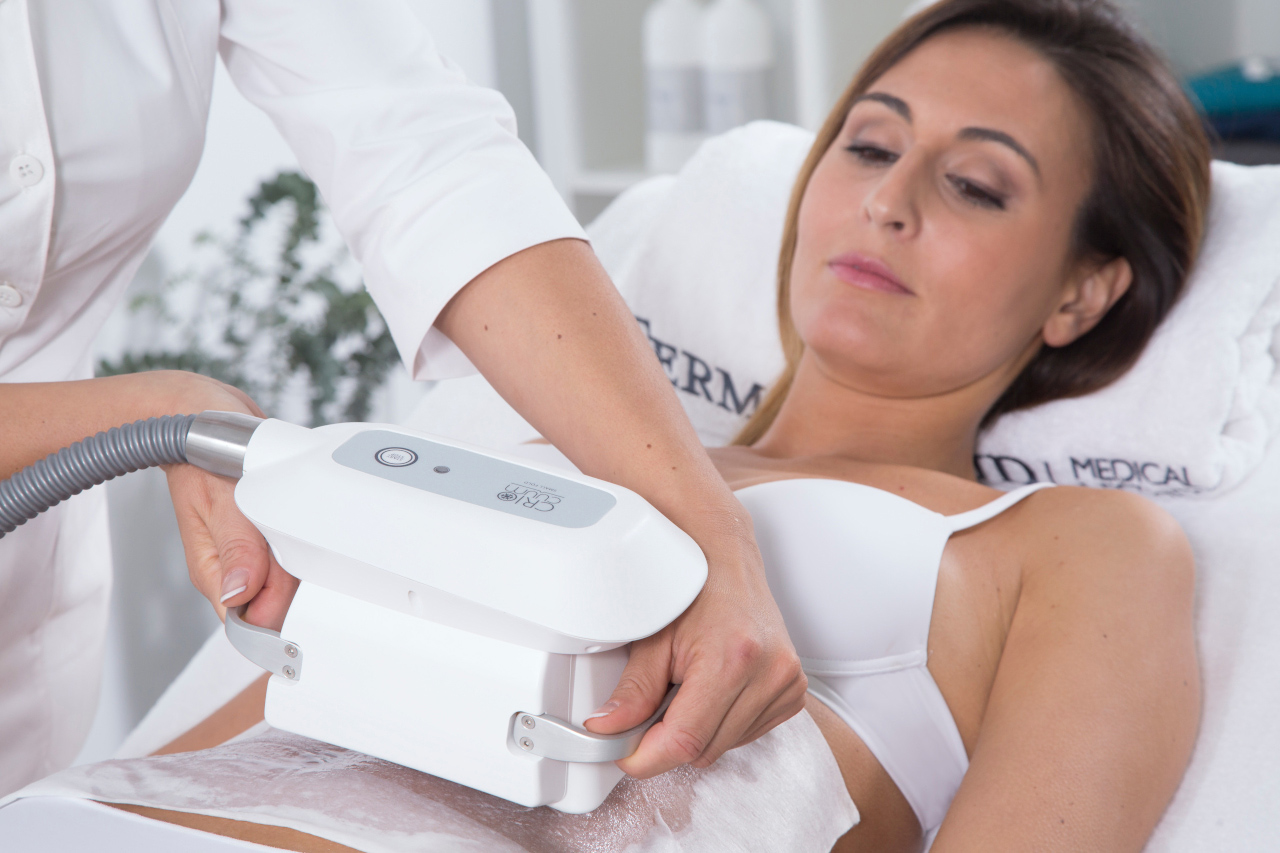 VMAT PRO
Shockwave for dermocorrection
Reinventing shockwave therapy
Radial and vibrational shockwaves for deep facial and body dermocorrection. The mechanical energy of VMAT PRO stimulates the dermal, muscular and circulatory tissues, acting on imperfections such as cellulite, adiposity, loss of firmness and stretch marks.
Body contouring and anti-aging in the same equipment
Fast and lasting clinical results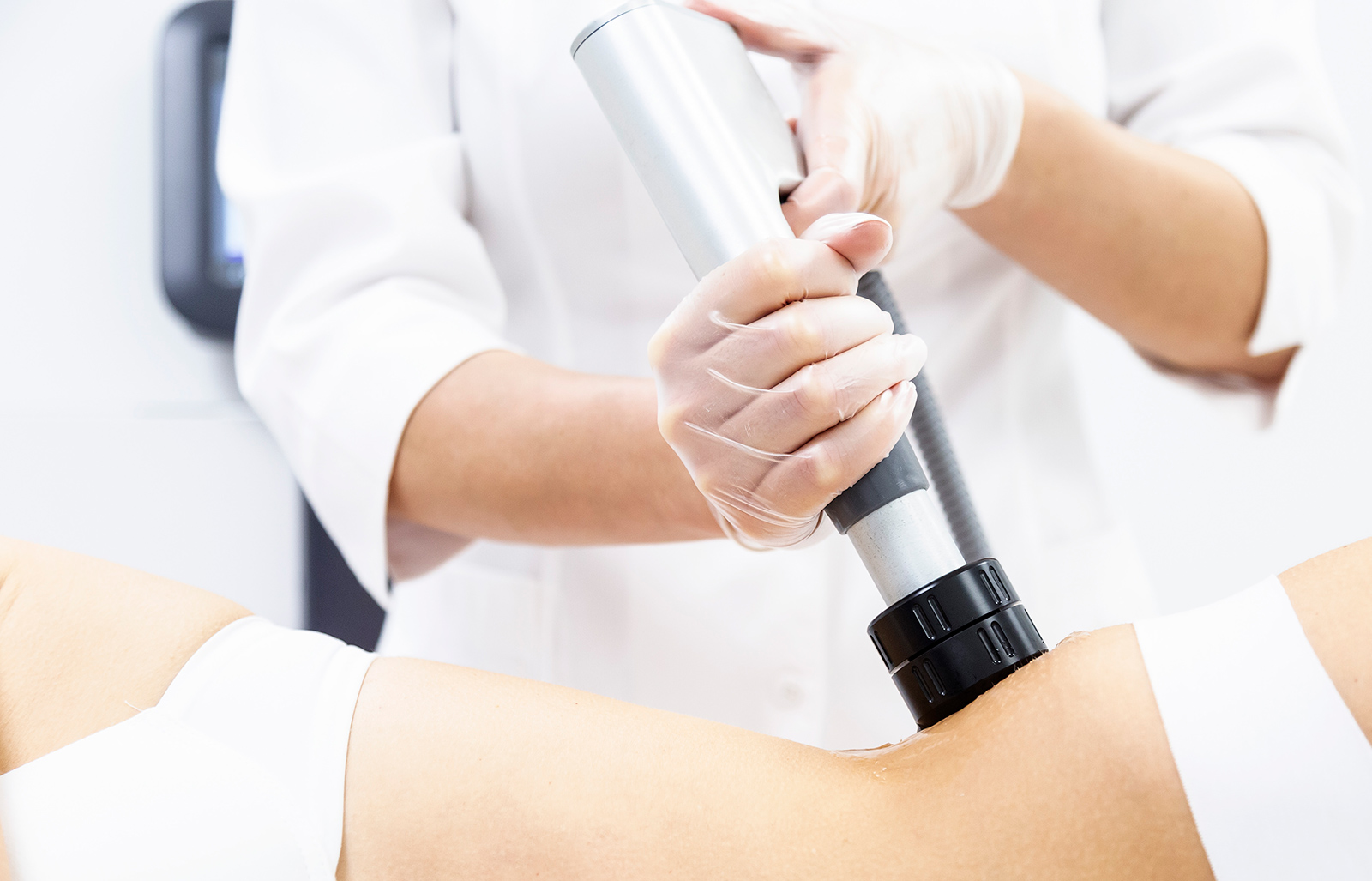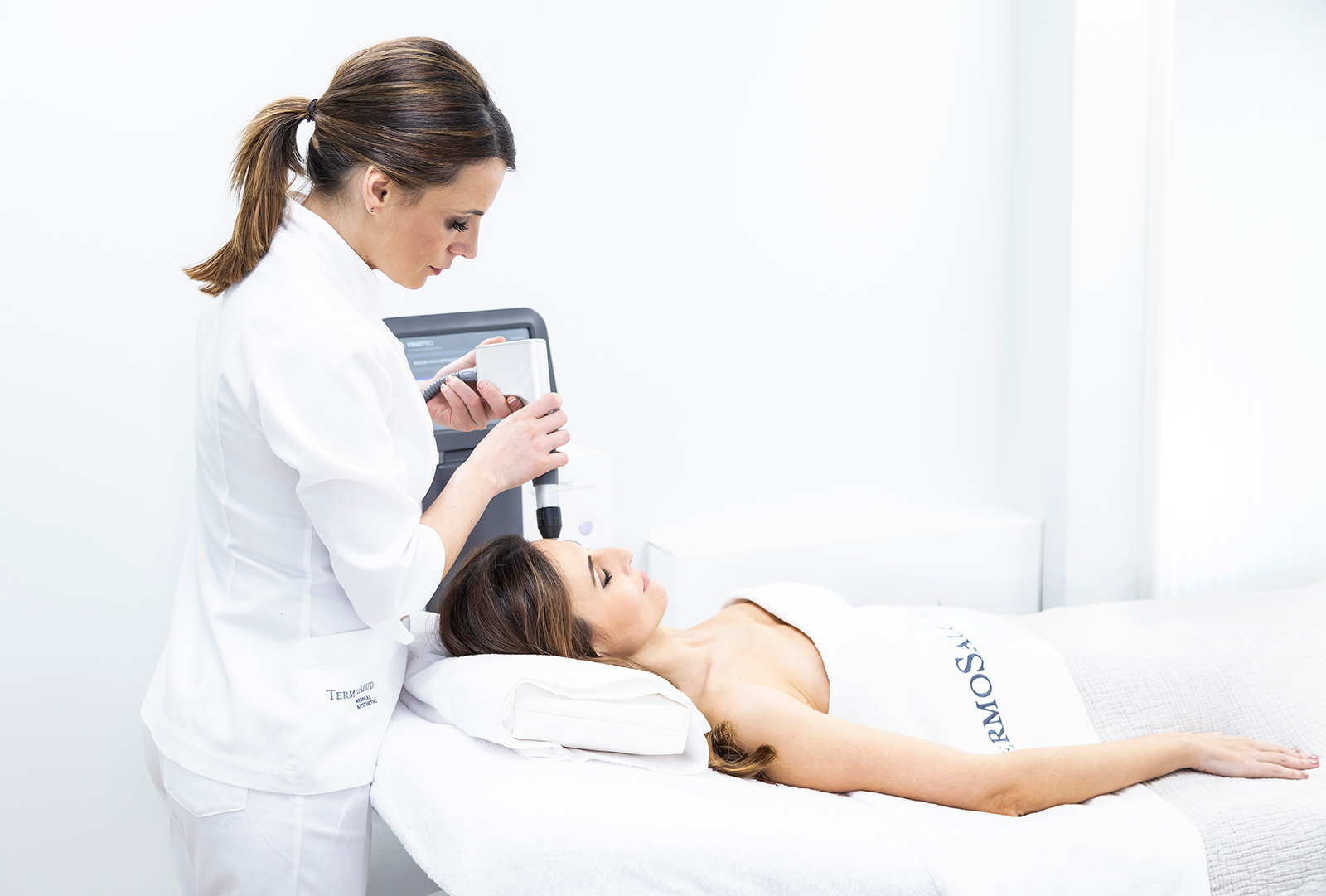 Symmed Elite
Discover the triple tecnology
Modulated radiofrequency technology at the service of the most demanding facial rejuvenation and body
contouring treatments.
The Symmed Elite method uses Triple S technology which includes:
• S IonMove: 448 kHz monopolar radiofrequency, optimal for biostimulation and physiological effects.
• S InDepth Effect: capacitive and resistive mode for deep and superficial action.
• S EnhanCell: maximises cell biostimulation in situations that require the absence of heat.
Symmed Elite Method
Specialized protocols with proven clinical results
Versatility of treatments
facial, body and hair
Premium kits
with specific electrodes
SMART BLEND®
Specialised cosmetic formulation